NASA scrambles emergency spacewalk to repair ISS
Comments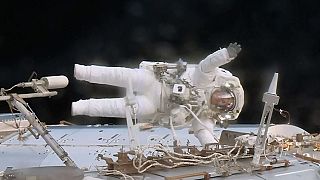 The International Space Station has undergone urgent repairs after a critical relay box abruptly failed.
The replacement job fell to two astronauts, including commander Peggy Witson, the world's most experienced female astronaut.
She now ties the record for most the spacewalks by an American at 10.
While a second relay box managed the ISS' data load after Saturday's breakdown, NASA was forced to scramble the spacewalk in order to restore backup capability.