Italy investigates Milan station attacker for alleged terrorism
Comments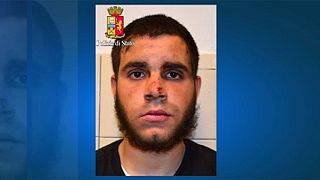 Prosecutors in Italy say a man who stabbed a policeman and two soldiers at Milan's main train station on Thursday is being investigated for international terrorism.
Police say Ismail Hosni attacked the officers on Thursday night after they asked to see his identity papers. None of the three suffered life-threatening injuries.
Video footage released by police showed the injured officers tackling the suspect and pushing him to the ground before other security forces intervened.
Police say the 20-year-old, who faces possible attempted murder charges, has dual Italian and Tunisian nationality and was born in Milan.
Anti-terrorism police are now looking into whether he has links with militant groups.