Thousands marched in Prague to protest president and finance minister
Comments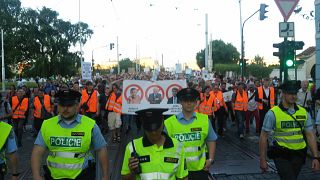 Some 10,000 people took to the streets to protest against president Miloš Zeman and finance minister Andrej Babiš.
Organisers say the figure was twice the number which demonstrated a week ago to rally against the politicians' perceived anti-democratic approach.
Šárka Fialová, the main organizer, said: "Our first demand is to free the finance ministry from Babiš or anyone from his party, and it is likely to be met in the next few days. But we will be still pushing the senators to start impeachment proceedings against Zeman."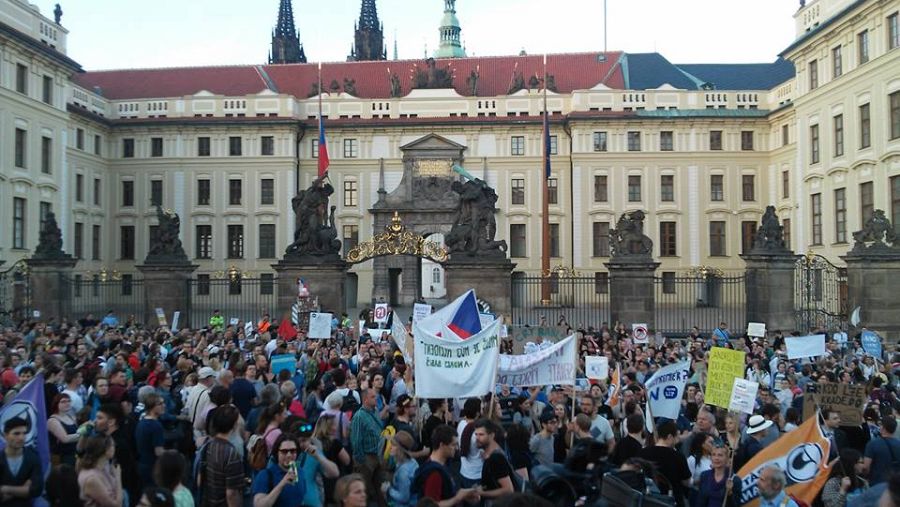 The protest, which ended with an evening march to Prague Castle, an official residence of president located on the other side of the Vltava river, took place at Wenceslas Square. It was called "It's up to us! Why? That's why!" ("Je to na nás! Proč? Proto!"). Smaller demonstrations of hundreds have occurred in other cities, including the second and third largest Czech city, Brno and Ostrava.
"We support no party, nor do we think about establishing a new one," Fialová said. "We just don't want the Czech Republic to take the same path as Hungary and Poland."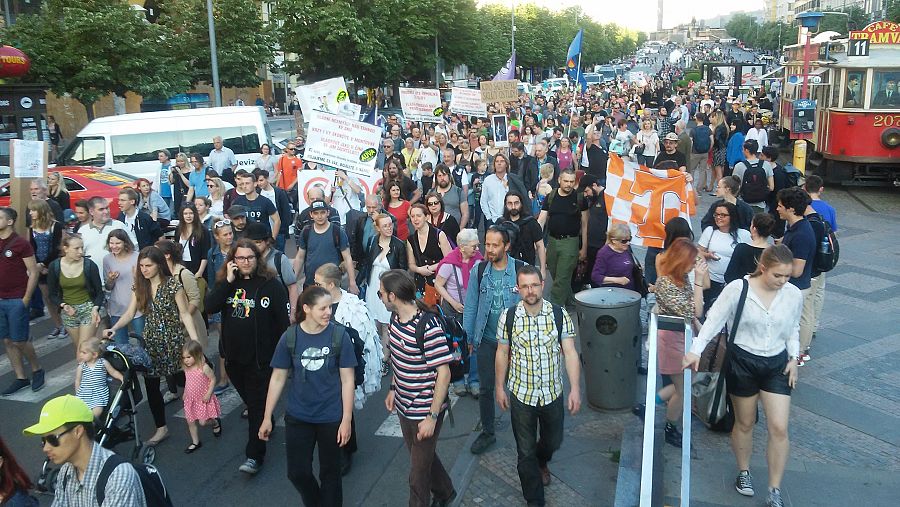 The country is in the middle of an intensive campaign ahead of parliamentary elections in October and a presidential vote in January. Many speakers fear the likely success of Babiš and Zeman would mark a similar turn in the Czech history as Viktor Orbán's landslide victory in Hungary in 2010 and Jarosław Kaczyński's win in Poland in 2015.
Eliška Tunková, a student, said: "All my life, I was proud that I'm Czech, a fellow-citizen of Václav Havel and Tomáš Masaryk. 'Mr Zeman, do not destroy achievements which my parents fought for. I want to be proud of my president, but, truly, you represent everything I don't want to become.' "
She also quoted famous Havel's saying that "truth and love must prevail over lies and hatred".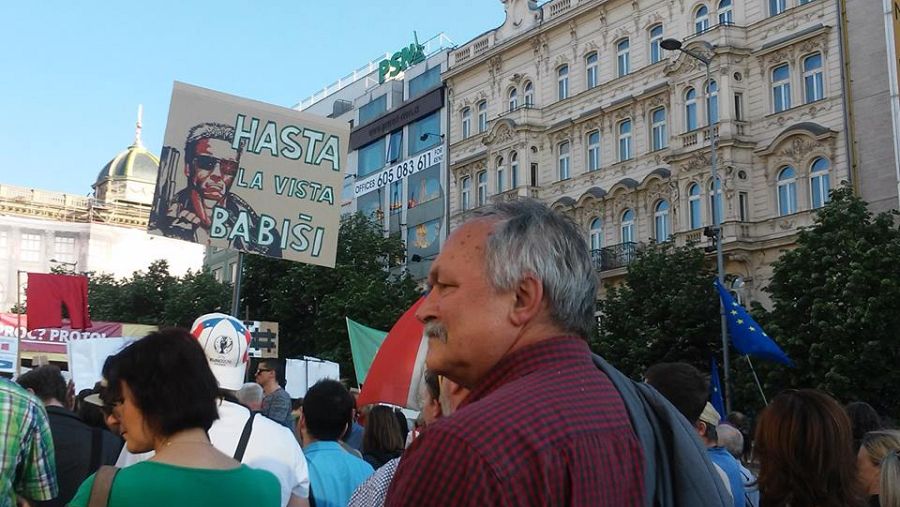 Havel, the dissident playwright and the Czech Republic's first president after the Velvet Revolution against communist rule, has appeared on the posters and in many other speeches. His idealistic political practice, which included support for Russian dissidents and Tibet's independence, was set against Zeman's more pragmatic attitude, highlighted by his recent one-week visit to Beijing and warmer policy towards both China and Russia.
Robert Elva Frouz, a Catholic deacon who was demonstrating, said: "He said he had learned in China how to stabilise society. There's nothing wrong in stability, but it can't be based on fear and manipulation."
Earlier, Fialová reminded about journalists being killed in Russia, a response to Zeman joking with Russian president Vladimir Putin about liquidating journalists.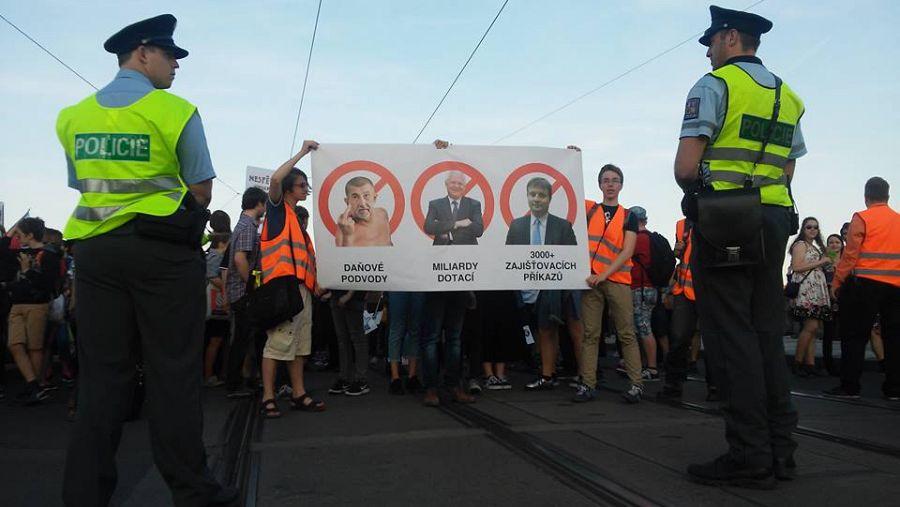 Under a sunny sky the demonstrators called for Zeman's "abdication" by jingling keys and shouting "We want change!" ("Chceme zmenu!"), "Miloš to a trash can!" ("Miloša do koša!") and "A lie has no legs!" ("Lež má krátké nohy!").
Twenty five-year-old musician Pavel Horejš said: "When I was at school, they taught me about constitutional order. It wasn't only theory. I feel ashamed of our president."
"We're fighters for democracy. Let's show the world that we won't surrender only because a tired greybeard and an oligarch want more power," added Marek Otypka, a teacher.
The protest ended in front of the Prague Castle with singing the national anthem.
Contributed by Dariusz Kalan