One dead after car 'ploughs into pedestrians in New York'
Comments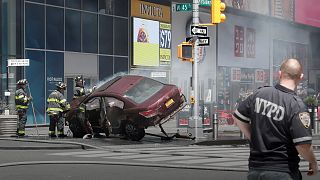 A car has ploughed into pedestrians at speed in Times Square, New York.
At least one person has died and several are injured.
Witnesses have told Reuters the car driver's actions appeared 'intentional'.
At least 10 people are being treated for injuries at the scene following the smash, which happened around noon local time.
Photo gallery