US Army whistleblower Chelsea Manning released from jail
Comments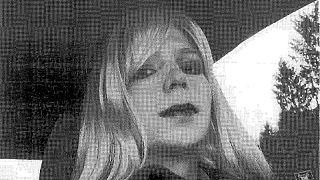 Chelsea Manning, the US army whistleblower who was court-martialled and imprisoned for her involvement in the US military's biggest information leak, has been released from prison Wednesday May 17.
Manning, 29, was sentenced to 35 years in prison in 2013 for providing thousands of military documents to anti-secrecy group WikiLeaks.
Her release coincides with a January order from former President Barack Obama in which he commuted, but not pardoned, Manning's sentence.
"Chelsea has already served the longest sentence of any whistleblower in the history of this country," said lawyers Nancy Hollander and Vincent Ward in a joint statement. "It has been too long, too severe, too draconian. President Obama's act of commutation was the first time the military took care of this soldier who risked so much for disclose information that served the public interest."
Two more days until the freedom of civilian life _ Now hunting for private #healthcare like millions of Americans =P

— Chelsea Manning (@xychelsea) May 15, 2017
Manning, a former military intelligence analyst, is still appealing her conviction in a legal case which could take years and which the US government has not officially responded to.
And while she will be released from jail after serving seven years, Manning will remain on active US military duty. This means she could once again face a military tribunal if she commits another crime.
It is doubtful she will be called on to serve and all the while she will not receive a salary.
Manning has been imprisoned at the US Disciplinary Barracks at Fort Leavenworth, Kansas after being convicted of espionage.
In a public statement, Manning thanked her supporters for helping her get through "dark times", and expressed her gratitude to President Obama.
"For the first time, I can see a future for myself as Chelsea. I can imagine surviving and living as the person who I am and can finally be in the outside world", Chelsea wrote. "Freedom used to be something that I dreamed of but never allowed myself to fully imagine."
After her conviction, Manning, previously called Bradley Manning, said she identified as a woman and began her transition while in a male prison. While there, she had attempted suicide.
"I watched the world change from inside prison walls and through the letters that I have received from veterans, trans young people, parents, politicians and artists", Manning said in her statement. "I hope to take the lessons that I have learned, the love that I have been given, and the hope that I have to work toward making life better for others."
More than 100,000 people signed an online petition urging former President Obama to commute her sentence in November 2016.
In explaining his rationale, Obama said he thought Manning's sentence was "disproportionate relative to what other leakers had received, and that she had served a significant amount of time, that it made it sense to commute — and not pardon — her sentence."
She was sentenced to 35-years by a military tribunal for the unauthorised possession and distribution of more than 700,000 secret documents.
These diplomatic and military files, including video included footage of a US Apache helicopter attacking and killing 12 civilians in Baghdad in 2007.
The leak also included confidential messages between US diplomats and intelligence assessments of Guantanamo Bay detainees.
News of the leak was a source of great embarrassment for the Obama administration.
At her court hearing, Manning apologised for "hurting the US" and said she thought her actions would "change the world for the better".
Effects of the leak
Manning's original sentence of 35 years shows how severe the US military thought her crimes were.
The effect of leaked memos and documents has been described by State Department officials as chilling .
The leak's real impact, however, remains debatable.
Firstly, Manning's potential sentence was as high as 136 years before a judge combined some the charges. Manning also escaped some of the most serious charges tabled, such as "aiding the enemy", which can carry the death penalty .
Furthermore, internal government reviews decided in 2011 that the WikiLeaks revelations, though "embarrassing", " caused only limited damage to US interests .
Even Robert Gates, former US defence secretary, said the real-world consequences for the US were fairly modest.
The full scale of Manning's actions may not be fully realised for some time. Many of the documents she helped make public remain classified.
Manning has contended the materials released were selected purposefully to ensure service personnel and national security would not be harmed.
Although President Barack Obama commuted Manning's sentence, the US government will still consider her a criminal.