In conciliatory move Macron appoints opposition member Édouard Philippe PM
Comments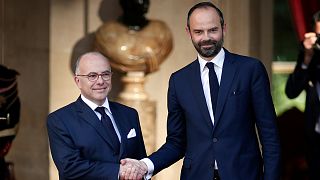 In his first day in office French president Emmanuel Macron has chosen a relatively unknown figure from outside his political party to be the new prime minister.
Édouard Philippe, who's the mayor of the port city of Le Havre, is a member of the centre-right Republican party and not a member of Macron's La République En Marche party.
Emmanuel Macron names centre-right Edouard Philippe as French prime minister https://t.co/tC7KZfrRn2pic.twitter.com/eHJMgguhXU

— Telegraph News (@TelegraphNews) May 15, 2017
The move is significant as it means Macron is reaching out to the conservative opposition to build a majority in the parliament.