Paris Gare du Nord reopens after major security scare
Comments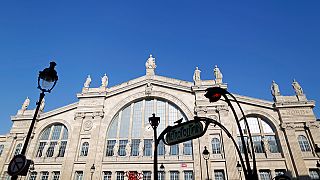 It is business as usual on Tuesday at the 'Gare du Nord' railway station – one of the busiest transport hubs in Paris.
But for more than two hours overnight it was evacuated amid a major security alert.
French media reports say that armed police were hunting three men considered 'dangerous' and thought to have arrived on a train from Valenciennes near the Belgian border.
French intelligence had allegedly received information that the trio were due in the country and could be planning an attack.
Gare du Nord evacuated for police train search https://t.co/40Fjqe608vpic.twitter.com/ZKvHUojaIb

— The Local France (@TheLocalFrance) 9 mai 2017
Unconfirmed reports said two of the men were thought to be Belgian nationals and one Afghan.
Between 20 and 30 police vans massed around the station with officers wearing balaclavas and carrying assault weapons, a Reuters witness saw. No-one of interest was found.
Paris's Gare du Nord evacuated for police train search https://t.co/YtjBylDVaGpic.twitter.com/B40EXmmY1O

— FRANCE 24 (@FRANCE24) 9 mai 2017
"End of security checks. Gradual return to normal," Paris police tweeted. Publicly, authorities gave no other details about the operation.
France is under a state of emergency, having suffered a series of Islamist terror attacks over the past two years in which more than 230 people have been killed.
with Reuters