Europe stands with refugees - do you?
Comments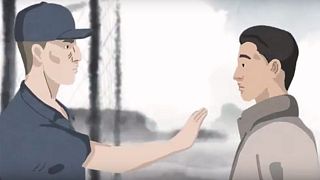 For Europe Day on May 9, Europeans without Borders have looked at the issue of immigration.
Their short film, Eurodame, Help! explores the values of the European Union with regard to asylum seekers and economic migrants.
Its message is that Europe is open to those fleeing danger and persecution and that the policy can be mutually beneficial.
The film is designed to ask Europeans to uphold these values and understand the difference between protecting borders and welcoming the needy.