Afghanistan ISIL leader Hasib killed by US-Afghan forces
Comments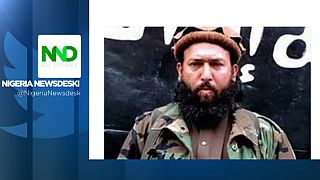 Abdul Hasib, the head of ISIL in Afghanistan, was killed last month in a joint operation
by Afghan and US Special Forces in the eastern province of Nangarhar.
Both have confirmed the death of a man thought to have been behind several high profile attacks.
Lots of ISIL members were killed by commando and National Army forces, an Afghan defence ministry spokesman said on Monday.
He added that one of them was Hasib, believed to have directed the attack on Kabul's main military hospital in March when militants dressed as doctors killed dozens of medical staff and patients.
Two US army Rangers died in the April 27 raid that killed Hasib.
Defeating ISIL remains one of the top US priorities in Afghanistan and last month the United States dropped its largest non-nuclear device ever deployed in combat on a network of caves and tunnels used by the group in Nangarhar, killing 94 fighters.
with Reuters