Hannover evacuated after several unexploded WWII bombs discovered
Comments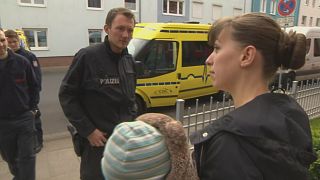 At least 50,000 people have been forced to evacuate their homes in the German city of Hannover – so that several World War Two bombs can be defused.
Elderly residents living in more than half a dozen care homes were among those moved out of the densely populated area.
The operation is one of the biggest of its kind in Germany's post-war history. Cultural and sports events have been planned for those affected.
Experts say they have discovered several British bombs at multiple locations in Hannover.
Some of them were discovered on a building site.
The unexploded devices were dropped during allied bombing raids over the city.