Russia's Lavrov in Finland to discuss NATO and Ukraine
Comments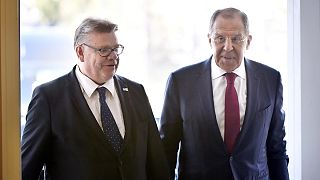 Russia's Foreign Minister Sergei Lavrov is in neighbouring Finland for talks with his Finnish counterpart, Timo Soini.
Discussions are expected to include the situations in Ukraine, Syria and the Korean peninsula, in addition to security in the Baltic Sea region.
According to Russia's Tass news agency, the foreign ministry believes bilateral relations are "in good shape." However, Moscow is reportedly concerned about Helsinki's relations with NATO and its stance on the Ukraine conflict.