'World's oldest man' laid to rest in Indonesia
Comments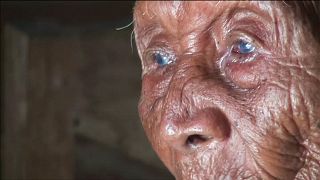 An Indonesian man, who claimed to be the world's oldest person, has been laid to rest.
Known locally as Grandpa Ghoto, he is said to have been 146 when he died. However, Indonesia only started officially recording births 30 years after he was allegedly born.
Ghoto, a heavy smoker, outlived four wives and all of his children.
He claimed the secret of his longevity was patience.
Indonesia's oldest man dies at 146 https://t.co/ZEblXRoHI5pic.twitter.com/6Igvwc7UJC

— Malaysia Gazette (@MalaysiaGazette) May 1, 2017