Swiss climber Ueli Steck dies while preparing for Everest climb
Comments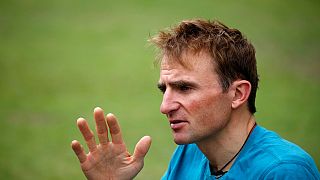 A Swiss climber has died while preparing to climb Mount Everest, the world's highest mountain.
40-year-old Ueli Steck was killed after falling from a smaller peak in the area, Mount Nuptse.
This is the first death reported in this year's climbing season in the Everest region.
Steck was due to make his attempt at climbing Everest next month.