Founder of Iranian TV station shot dead in Istanbul
Comments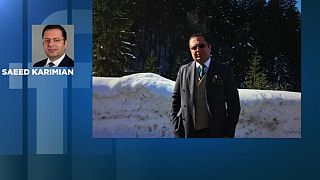 The founder of an Iranian satellite TV station, GEM TV, has been shot dead in Istanbul.
Saeed Karimian was killed along with a business partner while driving in the city.
It is reported the pair was stopped by a jeep before shots were fired.
Karimian was sentenced last year in absentia to six years in prison by a court in Tehran over accusations of propaganda against the state.
City officials are quoted by local media as saying that initial police findings suggested a dispute over money may be behind the shooting.