Pentagon probes ex-Trump adviser Flynn over payments from foreign groups
Comments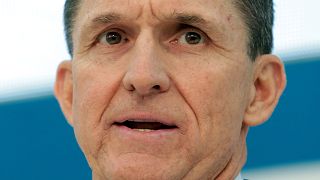 The Pentagon's inspector general has launched an investigation into whether Michael Flynn, the former national security advisor to President Trump, accepted money from foreign groups without the required approval.
Flynn faces scrutiny over payments of hundreds of thousands of dollar's from state-run Russia Today TV network after retiring from the army in 2014.
The White House press secretary Sean Spicer sought to deflect criticism.
"His clearance was last re-issued by the Obama Administration in 2016, with full knowledge of his activities in 2015, as you point out. So the issue is, he was issued a security clearance..he was issued a security clearance under the Obama Administration in the Spring of 2016… and the transactions that you are referring to occurred in December 2015," Spicer told reporters.
Flynn was picked by Trump to be his national security adviser, but was fired in February for misleading the vice president over his contact with the Russian ambassador.
He is also the subject of congressional probes into Russia interference in the presidential election, as well as his work last year as a foreign agent hired to promote Turkish government views.