Tributes paid to 'Silence of the Lambs' director Jonathan Demme
Comments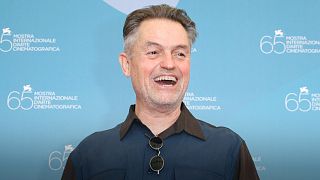 The film director Jonathan Demme, best known for "The Silence of the Lambs" has died at the age of 73.
His publicist said he had been suffering from esophageal cancer. Demme died in New York on Wednesday surrounded by his family.
The filmmaker won the directing Oscar for the 1991 thriller, which also scooped Oscars for best picture and for its stars Anthony Hopkins and Jodie Foster.
He also made the 1990s film "Philadelphia", one of the first mainstream Hollywood movies to tackle the AIDS crisis and which brought an Oscar for Tom Hanks.
Jonathan Demme's work was wide-ranging: he also directed concert and music documentaries for the likes of Neil Young, Bruce Springsteen and Justin Timberlake.
Where do I begin..? #JonathanDemmehttps://t.co/Kx2h1IjfAQpic.twitter.com/YhzrjZR6tf

— Justin Timberlake (@jtimberlake) April 26, 2017
His documentary on the Talking Heads "Stop Making Sense" is considered one of the greatest concert films ever. David Byrne paid tribute, praising Demme for his "focus on character, his love of ordinary people".
David Byrne has shared a heartfelt tribute to "incredibly generous" Jonathan Demme https://t.co/KKiDfG4T2Rpic.twitter.com/4FgYbcORbg

— Rolling Stone (@RollingStone) April 26, 2017
Other notable films include "The Manchurian Candidate" and an adaption of Tony Morrison's novel "Beloved".
His most recent film was the 2015 comedy "Ricki and the Flash" starring Meryl Streep as an ageing rocker.
Director Ron Howard on Twitter called Demme "a great artist, humanitarian, activist and a warm encouraging colleague".
Barry Jenkins, who directed 2017 Oscar best picture "Moonlight" recalled Jonathan Demme's support and warmth when that film was first doing the festival rounds. "My man Demme was the kindest, most generous. A MASSIVE soul," Jenkins tweeted.
Rest in Peace, dear Jonathan Demme. A great filmmaker and human being. You will be missed. pic.twitter.com/odOQ3bmHUp

— Golden Globe Awards (@goldenglobes) April 26, 2017
Jonathan Demme's life and career in photos https://t.co/phCW6IPerapic.twitter.com/lqbVW2rdcl

— Variety (@Variety) April 26, 2017