Henin-Beaumont: the French town conquered by Le Pen
Comments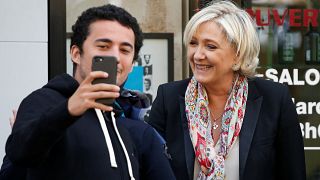 Marine Le Pen secured more than 46.5 percent of presidential election first round votes in the northern French town of Henin-Beaumont.
The far-right candidate will be hoping to boost that figure in the final run-off.
As you would expect, the national calls for Le Pen to be blocked is something that is going down badly in Henin-Beaumont.
"The first time there was a true Republican Front was about fifteen years ago. And finally, fifteen years later the National Front has millions more supporters. So this proves that it did not work," said one man in the town.
A woman added: "The voter must be trusted, the voter must choose according to their beliefs and conscience, and it gets on my nerves when we're told what to do."
But there are other voices in Henin-Beaumont who do want to see the National Front stopped.
"I'm an immigrant, I'm a taxi driver, I'm the owner of my company, I pay my taxes, I am a person who is 100 percent integrated," commented one man.
"I think there are other people in this situation, so I see myself amongst those people who ask to block the National Front."
The election's second round on the 7th of May will determine Marine Le Pen's fate.
Reporting from Henin-Beaumont, Euronews' Olivier Péguy said: "Henin-Beaumont was for a long time a stronghold of the left. It's become a stronghold of the National Front.
"Marine Le Pen has made it the starting point of her national conquest, a conquest that risks once again to clash against the wall created by the other candidates who're calling for an Emmanuel Macron vote."