German politician loses appeal against jail term for 'Holocaust' tattoo
Comments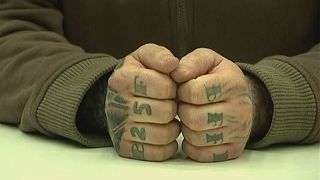 A far-right German politician has lost a court appeal against an eight-month prison sentence for displaying a Nazi-style tattoo at a public swimming pool.
Marcel Zech argued that his tattoo, which appears to depict images from the Auschwitz and Buchenwald concentration camps, is not incitement because it does not express an opinion.
However, the court ruled that the view of a watchtower, barbed wire and a Buchenwald slogan showed approval for the Holocaust.