Major operation against child porn network culminates in 39 arrests
Comments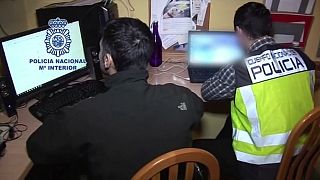 Spanish police have arrested 39 people as part of an international operation against a major child pornography ring which distributed illicit material via the online messaging application What'sApp.
According to authorities, the network operated a hundred chat groups with a hundred and thirty five identified users in eighteen countries across Europe and Central and South America.
A statement said 17 people were arrested in Spain, with other arrests made in Argentina, Bolivia, Chile, Colombia, Costa Rica, Ecuador, El Salvador, Germany, Guatemala, Italy, Mexico, Paraguay, Peru and Portugal.
Files retrieved by police contained images of abusive and brutal treatment of children up to the age of eight.