French presidential election posters reinvented
Comments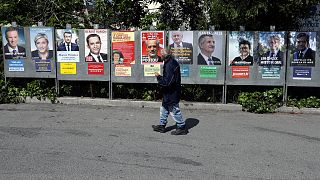 With less than a week to the first round of the presidential election in France, nothing is clearcut.
Never has the outcome of a presidential election seemed so uncertain. As with every ballot, the official posters of the candidates who run for the presidential election have been set up in every town and village throughout the country.
However, these public presentations are often subject to being defaced by graffiti. Creativity seems limitless. Of all the candidates affected by this phenomenon, François Fillon, from the right-wing party "Les Républicains" seems to be ahead of the others.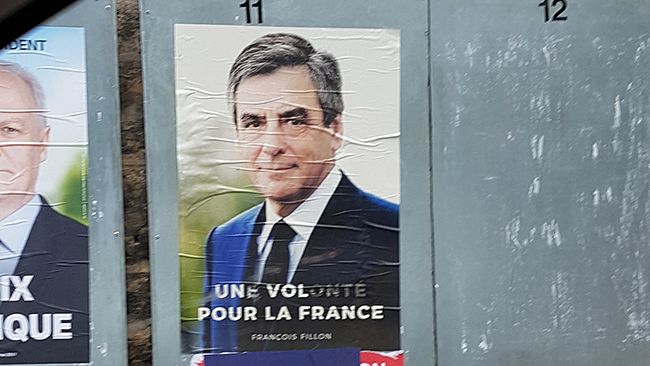 His slogan, "Une volonté pour la France" – (A determined vision for France), is often transformed into "Un vol pour la France" – (A theft for France), echoing the accusations (creating an invented employment for his wife etc …) for which the right-winged candidate has been charged.
The posters are, most of the time, summarily defaced or simply torn off. But they can become real artistic objects. Thus in an area of Lyon, the country's second city, an artist has redesigned the posters of the 11 candidates who are participating in the election.
Des affiches détournées dans le 3ème arrondissement de Lyon, place Rouget de l'Isle #insolite#Presidentielle2017#JTTLMpic.twitter.com/nWJG3hlcUm

— Télé Lyon Métropole (@TLMLyon) 18 avril 2017
Lyon : quand le détournement d'affiches présidentielles devient un art https://t.co/RY6kwJAMtZ#Lyonpic.twitter.com/8qziO5QwLj

— Lyon Mag (@lyonmag) 17 avril 2017
In the French capital, street artists have gone even further by creating fictional candidates, inspired by popular culture. Smurfs or Disney characters with cleverly designed slogans have flourished all over the walls of Paris. Each character is inspired by a true candidate, which gives even more weight to the approach.