Spain's PM called as witness in Popular Party corruption trial
Comments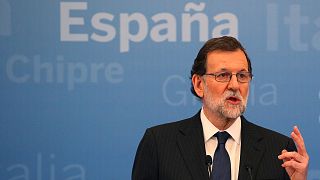 Spain's Prime Minister Mariano Rajoy has been called as a witness in a corruption trial that has long been plaguing his ruling Popular Party.
It follows a huge investigation into a kickbacks-for-contracts scheme in which party members and a network of businesses are implicated.
Rajoy has sought to distance himself from the scandals surrounding the PP.
His opponents argue that as he was the party's general secretary when the main suspect in the case was its treasurer, he should have been aware of any illegal activity.
Luis Barcenas, a former treasurer of the PP, is accused of having overseen a party slush fund and of squirrelling away millions of euros in tax havens.