Barcelona praying for a miracle against Juventus
Comments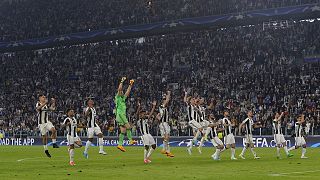 Barcelona are gearing up for their re-match with Juventus,
praying for the win that will gain them a place in the Champions League semi finals, and putting their faith in miracles.
Juve defense will prevent Barca comeback. https://t.co/ZIBqs4OL1J

— FC Barcelona News (@Barca) April 18, 2017
They have the psychological boost from their surprise three nil win over Paris Saint Germain in the first leg in Turin.
And they are in the classic under-dog position, as Barcelona coach Luis Enrique explains.
"With the first leg result that we already have, this is a knockout stage in which we have nothing to lose. That liberates us from any sort of pressure."
"We only have a single choice. And that is to attack, to attack and to attack," he added.
But Barca don't just need to win, they need three goals just to get into extra-time – and Juventus have only conceded two goals in nine matches.
Juventus are quite likely to have the same line up as they did the first time around.
Argentinian striker Gonzalo Higuaín, who is one of the best players in the world, might be the biggest threat to Barcelona.
And fellow Argentinian forward Paulo Dybala will be fit for the match, despite some injury doubts after knocking his ankle in a Series A match against Pescara on Sunday.
Gonzalo Higuain, Paulo Dybala & Mario Mandzukic in today's training session. #FCBJuve#UCLpic.twitter.com/S0JwPL1GZb

— Forza Juventus (@ForzaJuve2017) April 18, 2017