Erdogan claims victory in Turkey referendum
Comments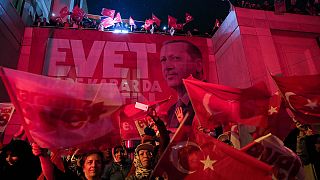 Turkey is today voting in an historic referendum and on whether or not to push through 18 constitutional amendments, transforming the role of president from a largely ceremonial role to one of great influence.
President of Turkey Recep Tayyip Erdoğan has been relentlessly campaigning in favour of a "yes" vote, arguing that the changes are necessary for a strong government that can provide stability in the country.
His opponents say that the changes will give Mr Erdoğan too much power.
The turnout for the vote is expected to be high with around 80 percent of Turkey's 55 million voters likely to turn out.
Results are expected at around 11 pm local time (8 pm CET).