[watch] Four-year-old narrowly escapes barber shop gunfire
Comments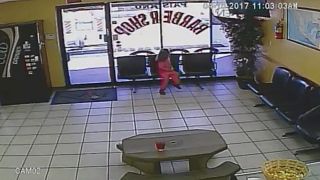 Police in Chandler, Arizona, released footage on April 12 showing the moment bullets fired through a barber shop window narrowly missed a four-year-old girl.
According to local reports quoting police, the shooting on April 3 was believed to be a result of a dispute at a nearby tattoo parlor.
Two people were arrested following the incident.