Deadly shooting in moving Atlanta metro train
Comments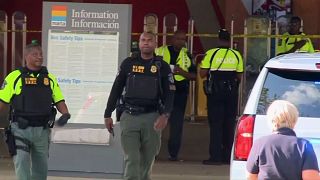 One person is dead and three others were injured after a gunman opened fire on a local metro train in the US state of Georgia on Thursday.
A suspect was arrested when the train stopped at the next station in Atlanta.
Initial reports suggested the shooter appeared to fire on passengers at random.
Gunfire erupted aboard a Blue Line train at about 4:30 p.m local time, shortly after it left a station on the city's west side, Joseph Dorsey, deputy chief of the MARTA police, said at a news conference.
MARTA is the Metropolitan Atlanta Rapid Transit Authority.
"As the train was in motion, the suspect fired several shots toward the victims," Dorsey said.
1 killed, 3 wounded in shooting at Atlanta metro stations, media reports say https://t.co/ByeliZ85g1pic.twitter.com/YWgxt33NIk

— Yahoo News (@YahooNews) 14 avril 2017
with Reuters