Shell's shady dealings with money launderer revealed in ex-spy's emails
Comments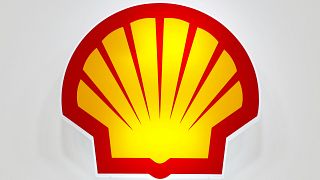 Oil giant Shell has admitted dealing with a convicted money launderer in their negotiations for access to a vast Nigerian oilfield.
BREAKINGNEWS: leaked emails show how Shell</a> scheme deprived Nigeria of $1.1billion. RT to expose <a href="https://twitter.com/hashtag/Shellknew?src=hash">#Shellknew</a> <a href="https://t.co/rT7HA58sRA">https://t.co/rT7HA58sRA</a> <a href="https://t.co/M7ue7kvZTE">pic.twitter.com/M7ue7kvZTE</a></p>— Global Witness (Global_Witness) April 9, 2017
Follow the money
Shell and Italian oil company Eni paid $1.3bn (€1.2bn) to the Nigerian government in 2011 for access to the field. Italian investigators claim $1.1bn (€1.03 bn) of that sum was passed to a firm controlled by convicted money launderer and former oil minister Dan Etete.
The admission came after emails emerged which showed, contrary to previous claims, that Shell knew the $1.1 billion (€1.03 billion) would be passed to Etete's company – Malabu.
Evidence from the emails also reportedly showed that $466 million (€439 million) of that sum was then laundered through a network of bureau de changes and handed over to the then Nigerian president, Goodluck Jonathan, and members of his government.
Our report shows execs at #Shellknew money would go to former oil minister & was likely to flow to some of most powerful people in #Nigeriahttps://t.co/jVVfwrCnbP

— Global Witness (@Global_Witness) April 11, 2017
U-turn
On previous occasions, Shell had said that money was paid to the Nigerian government only, in order to settle an ownership dispute for the OPL 245 oilfield. The field, which contains an estimated nine billion barrels of oil, was bought by Etete for a 'tiny sum' while he was oil minister and before he was convicted in a separate case.
In a complete u-turn, Shell spokesman, Andy Norman, has now said the company had engaged with Malabu and Etete before signing that deal.
"Over the course of several years, Shell made repeated attempts to fully establish and understand Malabu's ownership structure, including the exact role of Mr Etete in Malabu," he said.
"Over time it became clear to us that Etete was involved in Malabu and that the only way to resolve the impasse through a negotiated settlement was to engage with Etete and Malabu, whether we liked it or not. This was consistent with the Federal Government of Nigeria's (FGN) position."
"From the complex multi-party negotiations that followed, we knew the FGN would compensate Malabu to settle its claim on the block. We believe that the settlement was a fully legal transaction with the FGN," he added.
For 6 years Shell denied any wrong-doing, saying it only paid the Nigerian govt. Now it has shifted its position: https://t.co/RLCcrWMZzLpic.twitter.com/6BAjxpfs3I

— Global Witness (@Global_Witness) April 11, 2017
The 'change of tune' comes after two anti-corruption charities Global Witness and Finance Uncovered gained access to emails allegedly showing that Shell representatives were negotiating with Mr Etete a year before the deal was signed.
All the way to the top
Shell's chief executive at the time, Peter Voser, was copied into one of the emails indicating that Mr Etete's involvement was known by Shell's top brass. In March 2010, Voser received an email from a former MI6 officer working for Shell which shows the company knew Etete would benefit directly from an eventual deal.
It reportedly reads: "Etete can smell the money. If, at 70 years old, he does turn his nose up at 1.2 bill he is completely certifiable and we should then probably just hold out until nature takes its course with him."
NB: the +$1bn #Shell admits it & ENI paid to a convicted #Nigeria money launderer for OPL245 block went thru London branch of jpmorgan</a></p>— Finance Uncovered (FinUncovered) April 11, 2017
Rachel Owens, a campaigner at Global Witness, said: "Shell have always said that they only paid the Nigerian government. Today Shell has changed its tune."
Denial
Whilst the deal with Malabu was underway, Shell was already embroiled in a deferred prosecution agreement with the US Dept. of Justice under the Foreign Corrupt Practices Act for a separate case.
The BBC reported that: "Shell said it did not believe that any current or former employees had acted illegally. It also said that if any payments were made by Malabu to government officials then it was done without its knowledge, authorisation or on its behalf."
Meanwhile Eni said that an independent investigation had found "no credible evidence of the involvement of Eni staff in corrupt activities with Nigerian government officials, nor any knowledge of the actual existence of such activities by third parties in connection with the transaction".
Italian courts will decide whether to bring criminal proceedings against Shell and its partner Eni by 20th April.
"Shell's corruption scandal starves Nigeria of its potential" Our blog on how to end serial corporate offending https://t.co/GBVHnGM1Skpic.twitter.com/w8b65MmVKM

—

CORE

Coalition (@corecoalition) April 11, 2017