US cut to UN Population Fund will have ''devastating effects'' Guterres warns
Comments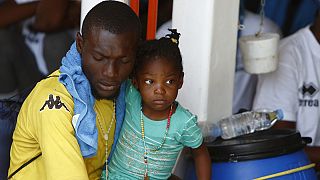 UN chief Antonio Guterres has warned that a decision by the US to cut funding to the United Nation's Population Fund will have ''devastating effects'' for the health of women and girls.
The Trump administration, which has promised to slash its contributions to the UN, says the agency supports or participates in coercive abortion or involuntary sterilisation in China, a claim the UN strenuously denied.
Stephane Dujarric, Spokesperson for the UN Secretary-General said: ''The agency refutes the claim that it "supports, or participates in the management of a programme of coercive abortion or involuntary sterilization" in China. As with all of its work, UNFPA promotes the human rights of individuals and couples to make their own decisions, free of coercion or discrimination."
In total, the move by Washington will see a cut of just over 30 million euros to the UN agency's 2017 budget.
The UN fund is focused on family planning as well as maternal and child health in more than 150 countries.