Trump strategist Steve Bannon removed from National Security Council
Comments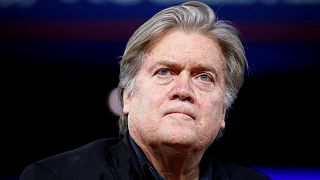 President Donald Trump has reportedly removed his chief strategist Steve Bannon from the US National Security Council.
A senior White House official said the move was simply a shake up and not a demotion
The decision to remove him from the NSC, which includes Trumps foreign policy team, is seen as a boost to national security adviser H.R. McMaster.
White House aides say he has struggled to work with Bannon, who critics have branded him as a white supremacist.