Germany to outlaw child marriages
Comments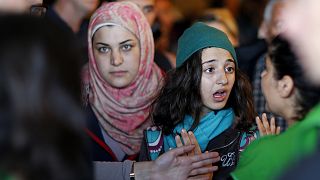 Germany is working on new rules ensuring that most marriages involving minors are not legally recognised in the country.
Children do not belong at the wedding altar - they belong in school

German Justice Minister
The draft law aims to protect girls who were married abroad and sought asylum in Germany. It will allow youth welfare workers to take underage brides into care and, if necessary, separate them from their husbands.
"Children do not belong at the wedding altar – they belong in school," said German Justice Minister Heiko Maas. "We must not tolerate any marriages that could harm minors in their development."
The bill was approved by the cabinet on Wednesday but it still needs a vote in parliament, which is expected in July. It calls for all marriages involving under-16s to be considered null and void, and courts will decide on a case-by-case basis whether to nullify those involving youths aged 16 to 18.
Additionally, the age of consent for all marriages across the country will be raised from 16 to 18 years.
There were 1,475 married minors registered in Germany last July – 361 of them aged under 14 – according to the latest figures released after a parliamentary request.
The interior ministry said that 1,152 of these were girls The largest group, 664 children, came from Syria, followed by 157 from Afghanistan, 100 from Iraq, and 65 from Bulgaria.