US police open fire after woman driver tries to run over officers
Comments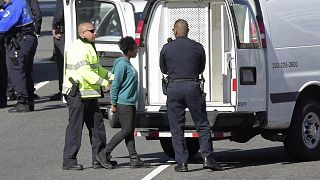 Traffic was temporarily brought to a standstill near Capital Hill in Washington DC when a woman drove into a police vehicle and then tried to run officers over.
She was eventually arrested but not before shots were fired although there were no reported injuries.
The incident comes a week after the London terror attack in which a car ploughed into pedestrians near the UK's parliament.
The Washington incident was not terror related .