Fighting to win - parents brawl at a junior football match in Spain
Comments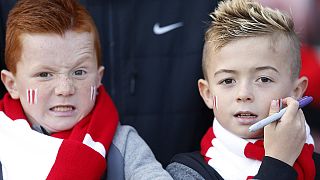 This is the moment a children's football match turned violent in Spain – when parents of junior players from rival teams started brawling.
Several people were taken to hospital after pitch-side punches were thrown.
WATCHhere
It happened at a match in Majorca on Sunday between children's teams Alaro and the away side Collarene.
Local police are probing the incident after a string of complaints was made.
It is not the first time fighting has broken out at a junior game
In January, two fathers were filmed engaging in fisticuffs on the sidelines of a match for 16-18 year olds in Gran Canaria.