Russia-Ukraine Eurovision row rumbles on after olive branch rejected
Comments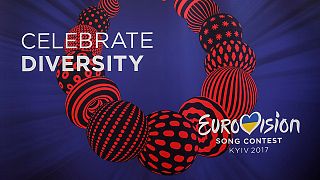 A compromise aimed at defusing a row between Russia and Ukraine over this year's Eurovision contest has been rejected.
Ukraine, who will host the singing contest in May, banned Russia's contestant over a visit she made to Crimea, annexed by Moscow in 2014.
The European Broadcasting Union (EBU), which founded Eurovision, said Yulia Samoilova could instead perform via satellite.
But this olive branch has now been rejected by Russian television channel Pervyi Kanal.
"We find it strange the offer to participate remotely and we refuse because it goes against the essence of the event," said Pervyi Kanal, according to AFP.
"One of the rules (of Eurovision) is that the song must be interpreted live on stage.
"We think the EBU should not invent new rules for the Russian candidate in 2017."
The channel added Ukraine was under obligation to give an entry visa to each participant in the competition.
Earlier this week, Ukraine's security service imposed a three-year entry ban on Samoilova, who confirmed she had sung in Crimea in 2015.
Nearly 10,000 people have died in the conflict between Kiev and Moscow, sparked in 2014 by Crimea's annexation.
Pro-Russian rebels later launched an insurgency in the east and, while there is a ceasefire in place, there have been frequent violations.