Ukraine accuses Russia of 'state terrorism' after former MP shot in Kyiv
Comments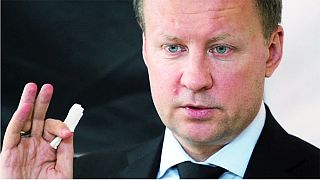 A former Russian MP has been killed in the centre of the Ukrainian capital.
Denis Voronenkov, a key witness in a treason case against former leader Viktor Yanukovich was shot dead outside a hotel in Kyiv.
The assailant, who was armed with a pistol, later died in hospital after being shot by Voronenkov's bodyguard. His identity has not been disclosed.
Ukraine's President Petro Poroshenko said the killing is an 'act of state terrorism' by Russia. Voronenkov had spoken out against Moscow's annexation of Crimea in 2014.
The Kremlin has responded to the news.
"Regarding the reaction of the Ukrainian authorities and media, who, within an hour after the incident already have put the blame on the Russian Federation…. This puts an end to any unprejudiced and objective investigation of this murder," Maria Zakharova, Russian Foreign Ministry's spokeswoman said.
Relations between Moscow and Kyiv are at an all-time low after the annexation of Crimea, followed by the outbreak of separatist fighting in the east of Ukraine, in which more than 10,000 people have lost their lives.