Questions raised over Westminster security after attack
Comments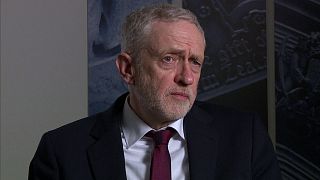 Britain's security level remains at "severe", its second highest state of alert, following the Westminster terror attack.
In her address to the House of Commons on Thursday, Prime Minister Theresa May said that in the absence of any specific information as to the imminent threat of another attack, there was no reason to raise the level to its highest alert state of "critical".
Security officials had long warned that it was a question of when, not if, an attack would be carried out in the UK.
Parliament's security operation did succeed in that it protected its MPs. The prime minister told MPs the attacker had not succeeded in attacking Parliament, and she paid tribute to police who "heroically" did their job.
She said the aggressor had been shot dead within 20 yards of the entrance to the premises. Some politicians have, however, identified the gate the attacker passed through as a "weak spot".
"The culprit ran into parliament and clearly there is obviously an issue about that security," said the Labour opposition leader, in an interview given earlier outside Parliament. "Clearly there will be the deepest possible inquiry into that, but it's everybody that must be kept safe, everybody, whether they're in parliament or outside parliament and this was an attack on people going about their normal day to day business".
Theresa May said of 40 people injured in the attack, 29 were in hospital. Twelve are Britons, as well as three French children, two Romanian nationals, four South Koreans, one German, one Pole, one Irish, one Chinese, one Italian, one American and two Greeks.
The three young French people were high school students, aged 15 or 16, on a school trip from the Saint-Joseph de Concarneau lycée in Brittany.
The French foreign minister responded before heading to London to visit them.
"This terrible violence wounds us, and strikes us in the heart, because we cannot but express first of all our solidarity, our affection and in particular with the victims," Jean-Marc Ayrault said. "It's an incredibly violent attack, which targets people and in a symbolic place, that of the British parliamentary democracy, so it has meaning. We cannot but interpret it that way."