Weirather beats the odds to claim Super G Crystal Globe in Aspen
Comments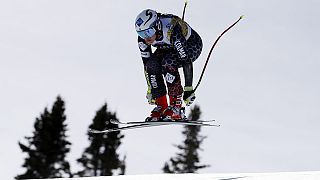 Liechtenstein's Tina Weirather has won the final women's super G world Cup race of the season in Aspen, and in doing so clinches the Crystal Globe for the event.
She had to come from behind, nursing a 15-point handicap over the favourite Ilka Stuhec, and had to win, which she did, no-one coming close as she drew on her champion genes to take the race and title.
Never out of the top 10 all year, she won by five points ahead of the Slovenian.
Stuher gave it her best shot and barely three-tenths of a second separated the two women at the end.