Gazprom's youth football extravaganza all set for summer date
Comments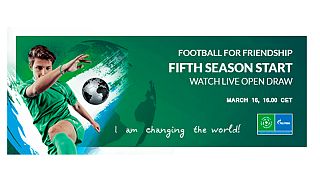 The whistle has been blown to kick-off an initiative that aims to promote youth football, friendship and tolerance.
The draw for a soccer tournament – which forms part of the Gazprom International Football for Friendship Programme 2017 – took place on Thursday, March 16.
The tournament, now in its fifth season, involves children, aged around 12 years old, from Europe and across the globe.
This year's event takes place from June 26 to July 3 in St Petersburg.