Moscow zoo sues after nude raccoon photoshoot
Comments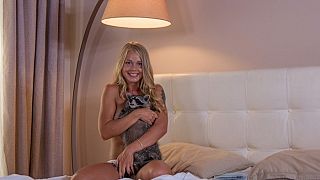 A Moscow petting zoo, which allows visitors to enter enclosures and interact with animals, has filed a lawsuit against an advertising company for having rented a raccoon for a nude photoshoot.
The zoo Animals are not a toy says its raccoon was left traumatised, demoralised and was sexually harassed during the photoshoot, which the company Art-Msk said would advertise blankets and towels.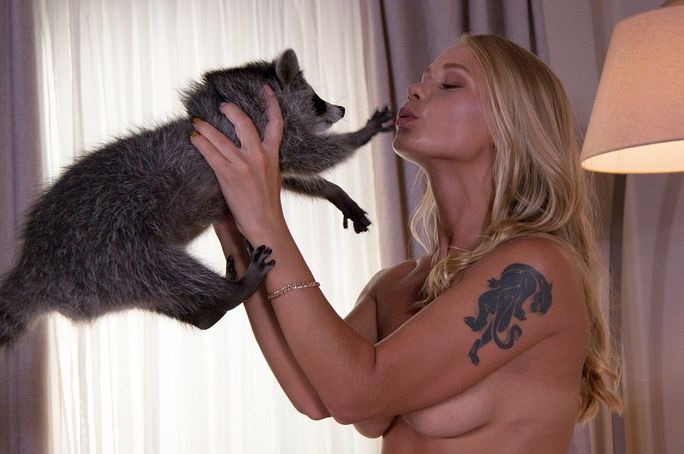 But in photos and a video, published by the advertising studio and circulating the Internet, the raccoon can be seen being held by a topless model.
Zoo officials objected to how Art-Msk treated the raccoon, calling the images "erotic", and in its suit seeks compensation for damages to the animal's moral wellbeing.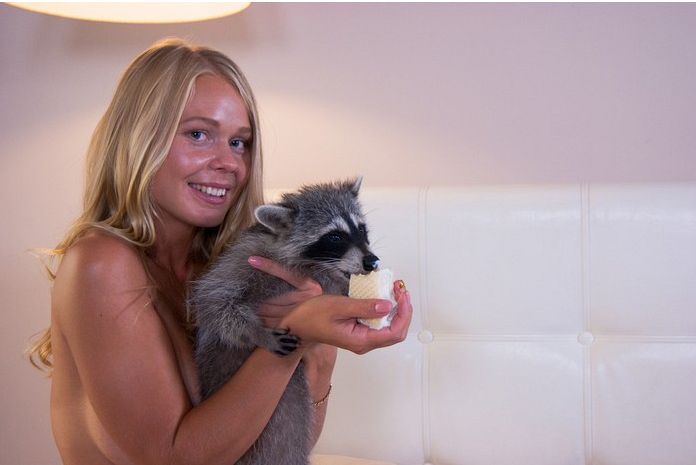 It also requests the offending images and video be removed from the internet as they violate the terms to which Animals are not a toy agreed to loan its raccoon. Zoo officials called the idea of loaning one of their animals for use in nude photos "zoophilic and amoral".
In a separate suit the petting zoo has asked Russia's courts to formally forbid erotic pictures of animals as zoo officials contend they violate animal rights.
They fear having animals associated with erotic images will influence the way people normally associate with animals, forever linking in this particular case, raccoons with eroticism.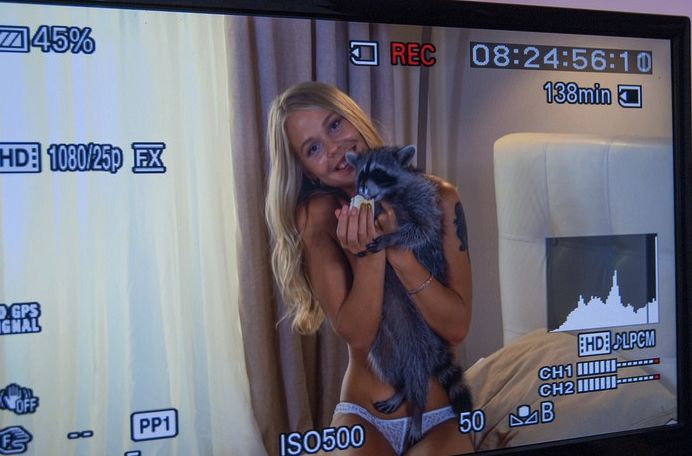 The advertisement studio called the zoo's outrage "absurd".
Art-Msk blames the raccoon for their model's nudity. They contend the raccoon not only stole the model's bra, but ate it too.
A video of the model and the animal in bed together shows the racoon apparently tugging at the woman's undergarment.
The say they had asked for a trained animal, but were given a wild raccoon instead.
Animal rights activists in Russia, however, said petting zoos should generally not exist as sustained animal contact with the public can create stress, especially for wild and undomesticated animals like raccoons.
They say if the raccoon was indeed left in a state of shock after the photoshoot, chances are high it was traumatised by the presence of the cameras, lights, and the photographer – rather than the nudity of the model.