Deadly explosions rip through Somali capital
Comments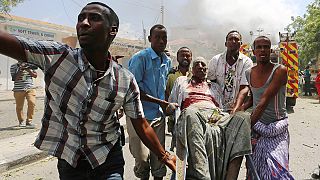 Somali police sources say two blasts in Mogadishu have killed more than ten people and wounded over a dozen.
Jihadist group al-Shabaab is said to have claimed responsibility for both explosions.
Reports vary on which incident occurred first. One blast came after a minibus driver tried to breach a military checkpoint in the capital. Another was in front of a hotel.
It remained intact, but a nearby house was damaged in the explosion. The majority of deaths and injuries took place in this area.
The al-Qaeda-linked al-Shabaab group has focussed on Mogadishu and other government-controlled regions in a number of gun, grenade and bomb attacks in Somalia.