Illegal immigration numbers fall across US-Mexican border
Comments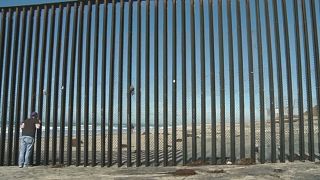 The number of illegal immigrants crossing into the United States from Mexico declined by 40 percent from January to February, according to government figures.
In January they fell from around 31,500 to around 18,700 the following month.
The downturn came after Present Donald Trump took office vowing to deport many of the estimated 11 million illegal immigrants in the United States.
It is not clear if Trump's ordering to build a wall on the US-Mexican border has put people off or it is the usual seasonal drop.