Panama's Noriega critically ill in hospital
Comments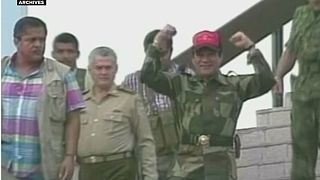 Former Panamanian dictator Manuel Noriega is critically ill in hospital after undergoing emergency surgery. He is said to have suffered a hemorrhage from an earlier operation to remove a benign brain tumor.
A spokesperson said the 83-year-old was in a serious condition in the Santo Tomas hospital in Panama city.
Noriega ruled Panama from 1983 to 1989, spying for the CIA before his drug trafficking and brutal regime sparked a massive US invasion. He is currently serving a sentence for murder.
As military ruler of the Central American country, Noriega made world headlines as his relationship with Washington soured, prompting the United States to send in nearly 28,000 troops to seize Panama City and capture him in a house-to-house hunt.