'Media reports' informed Angela Merkel about Dieselgate
Comments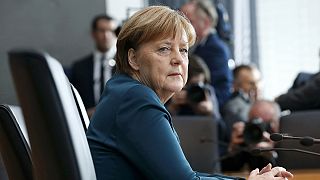 German Chancellor Angela Merkel only found out about the Volkswagen emissions scandal through media reports, she has told a parliamentary committee of inquiry.
In 2015, the US revealed that the German carmaker had been using so-called defeat devices to manipulate exhaust test readings.
The commission was keen to find out just how much its final witness knew about Dieselgate. Merkel spoke to VW's then-CEO twice that year – the final time just before he resigned.
She told MPs she first learnt of the accusations on September 19, two days before being officially told of the affair by her transport minister, Alexander Dobrindt.
Merkel said she felt she'd been well-informed by him.
However, the chancellor could give no explanation for why such an issue about a German company had been discovered abroad.