Lucky escape for some as Johannesburg hospital roof collapses
Comments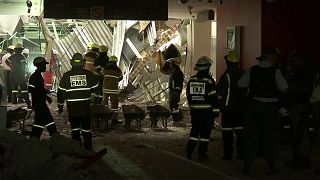 Rescuers have been continuing the search for possible victims after the collapse of a roof at a hospital in Johannesburg.
Five people suffered minor injuries after the roof in the reception area of the Charlotte Maxeke hospital caved in on Thursday.
It is reported the incident happened while construction workers attempted to fix a leak after a storm.