Ex-CIA officer avoids extradition to Italy in "rendition" case
Comments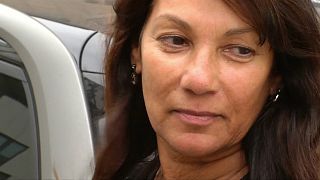 A former CIA officer convicted of involvement in the 2003 kidnapping of an Egyptian cleric in Italy has been released by authorities in Lisbon after winning a last minute reprieve from extradition.
Sabrina de Sousa, who had been convicted in absentia, was detained by Portuguese police last week.
"It is incredible. I'm happy with how this worked out here after two years of having this troubling my mind. But this is not over yet, as I still have the process in Italy, and we have to see how it goes in the next few days," said De Sousa on her release.
De Sousa, who holds Portuguese nationality, was freed after Italy's president, Sergio Mattarella granted her a partial pardon reducing her sentence from four to three years. It means she can apply for alternative sanctions to prison.
De Sousa is one of 26 people convicted over the abduction of Abu Omar, from a Milan street fourteen years ago. He was taken to Egypt for questioning under the US "extraordinary rendition" programme.
After being taken from Milan to Egypt, via US air bases in Italy and Germany, Abu Omas was held for four years without trial before being released. He said he had been tortured.
De Sousa has denied any involvement.
Sabrina De Sousa, ex-CIA officer, is spared jail, but deal is too late for her to see her mom one last time. https://t.co/Gjz4q4O9wBsadiso</a></p>— IanShapira (ianshapira) March 1, 2017