SpaceX to send first tourists around the moon
Comments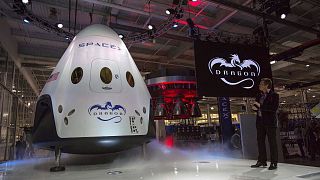 SpaceX is to launch a tourist trip around the moon next year. The CEO of Space Exploration Technologies Elon Musk says the two paying customer trip will use a space ship currently under development for NASA astronauts.
Fly me to the moon … Okhttps://t.co/6QT8m5SHwn

— Elon Musk (@elonmusk) February 27, 2017
The launch of the first privately funded tourist flight beyond the orbit of the International Space Station is tentatively targeted for late 2018
The journey will circumnavigate the Moon in the first "human mission" since the Apollo 17 launch in 1972.
It's not being revealed who the customers are or how much they will pay to fly on the week-long mission but apparently not from Hollywood.