Japan hit by earthquake, Fukushima said to be unaffected
Comments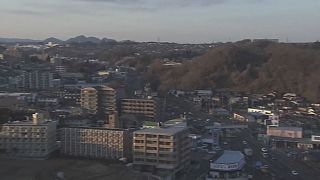 An earthquake of magnitude 5.6 has struck near the Japanese city of Fukushima, in the north east of the country. The nearby nuclear plant is not said to have been affected.
The 'quake's epicentre was some 50 kilometres below the surface, in Fukushima Bay, on the island of Honshu, some 280 kilometres from the capital, Tokyo.
Fukushima was one of the most badly-affected areas in the March 11, 2011 earthquake, which caused th worst catastrophe in a nearby nuclear power plant since the Chernobyl accident in Ukraine in 1986.
The tremor nearly six years ago, was followed by a devastating tsunami wave which left thousands dead or missing.
Japan is located in the so-called ring of fire, which is one of the most seismically active zones in the world. While earthquakes occur relatively frequently, the damage is usually lower than it might be, because the structures are built to withstand this type of situation.