Iraqi forces capture Mosul airport from ISIL
Comments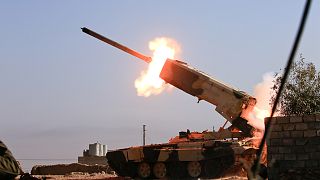 After nearly three years under ISIL control, Mosul airport has been captured by US-backed Iraqi security forces, state television has announced.
It's a key move in the government's operation to take control of the western half of the city and, ultimately, drive out the jihadist group from Iraq.
The troops reportedly took four hours to secure the airport.
While slightly smaller, western Mosul is more densely-populated than the east of the city and contains some areas considered pro-ISIL.
Reports suggest the number of civilians still in the west could total 650,000, raising concerns at the United Nations.
Iraqi forces ousted the jihadist militants from eastern Mosul last month. The west is expected to prove more challenging for an armoured assault due to narrow alleys crisscrossing the ancient districts. ISIL fighters are expected to hide and attack from positions among the city's civilians.