Trump revokes rules on transgender students' use of segregated toilets
Comments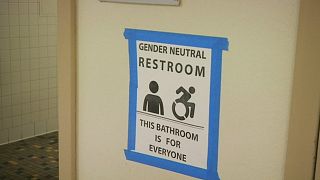 Donald Trump has scrapped landmark guidelines telling schools to let transgender students use toilets matching their gender identity rather than their gender at birth.
The move revereses guidance introduced by the Obama administration and stands to inflame passions in the latest conflict between believers in traditional values and the socially progressive.
Eliza Byard , executive director of GLSEN ( the Gay, Lesbian and Straight Education Network) said the Obama guidelines had saved lives.
"The guidance has changed and saved lives and has hurt no one. And withdrawing it will only create confusion now and fear for students who already face grave risks".
Chase Strangio, a staff attorney for the American Civil Liberties Union, wrote in a Facebook post on Tuesday: "Rescinding the guidance is cruel and will accomplish nothing but to hurt kids that are trans.
PLEASEREAD: on the rescinding of #trans student guidance. #StandWithGavinpic.twitter.com/nBMpGW2aSS

— Chase Strangio (@chasestrangio) February 21, 2017
The federal law in question, known as Title IX, bans sex discrimination in education. But it remains unsettled whether Title IX protections extend to a person's gender identity. The U.S. Supreme Court could settle the issue in a case due to be argued in March.
During the election campaign, Trump at first said transgender people should be able to use the bathroom they feel is appropriate, but changed tack after coming under criticism from fellow Republicans, saying it should be a matter for states to decide.
Supporters of the guidelines say it is a civil rights issue.