The new US Secretary of State Rex Tillerson is in Mexico on Wednesday to try to stop the continuing deterioration of US-Mexican relations.
The new US Secretary of State Rex Tillerson is in Mexico on Wednesday to try to stop the continuing deterioration of US-Mexican relations.
Mexico featured prominently in Donald Trump's 2016 presidential election campaign, often as a catalyst for hostility and anti-trade sentiment among Republican voters.
In his stump speech, Trump falsely accused Mexico of deliberately sending thugs, rapists and drug criminals into the US, promised to build a wall on the common border and have Mexico pay for it and charged Mexico of taking advantage of the US economically.
Since Trump was sworn in, the relations between the two countries only got worse with his administration announcing aggressive plans to round up and deport millions of Mexicans.
Trump also has threatened to slap a 35% tax on goods, including cars that are made in Mexico and sold in the United States.
Angry at such bombast, Mexican President Enrique Pena Nieto canceled a visit to Washington a few weeks ago.
It is difficult to fathom how Tillerson's trip could be billed as a success. Even if he manages to calm the Mexican government, anti-Trump sentiment south of the border is massive which gives Pena Nieto almost no political wiggle room.
"We know that damage has been done to the bilateral relationship in the last few months," Senator Ben Cardin, the ranking Democrat on the Senate Foreign Relations Committee, said after an official trip to Mexico City last weekend.
Cardin was nonetheless optimistic that the bilateral ties are strong enough to weather the current storm, suggesting that, after all, relations between the two countries have seen rockier days.
Below is a roundup of the most recent developments in US-Mexican relations:
A relationship defined by immigration and the fight against drug crime
In September 1969, President Richard Nixon declares a war on drugs and the United States launches an aggressive search-and-seizure counter-narcotics operation on the US-Mexico border. Thousands of agents are deployed along the border to implement a "100 percent inspection of all persons and vehicles crossing into the United States."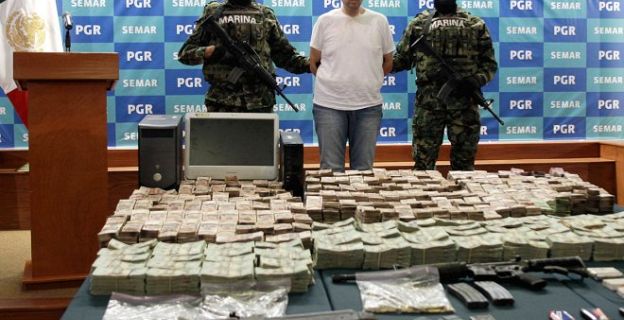 In mid-October, the operation is replaced by a bilateral cooperation agreement between the two countries. In 1973, Washington establishes the Drug Enforcement Administration (DEA). The assassination of a DEA agent in Mexico in 1985 sparks outrage in the US and leads Washington to pursue a unilateral strategy to fight the war on drugs.
As US concern over illegal immigrants is growing in the 1970s, President Carter explores options for overhauling US immigration policy, including better border security and amnesty for illegal immigrants, but no action is taken.
Sparked by falling oil prices and rising inflation, Mexico is drifting into a deep economic and financial crisis in the 1980s. This pushes Mexican migrants to cross the border in search of work.
In 1986, the United States passes the Immigration Reform and Control Act, which seeks to crack down on illegal immigration by sanctioning employers who hire illegal immigrants.
The law also grants amnesty to 2.7 million illegal workers already in the United States. Illegal immigration decreases drastically for the next several years, but picks up again at the beginning of the 1990s.
NAFTA widely seen as beneficial for both countries
In 1988, Mexico privatizes nationalized industry and deregulates the economy, paving the way for the North American Free Trade Agreement (NAFTA). In January 1994, US President Bill Clinton signs NAFTA, a trilateral agreement between the United States, Canada, and Mexico.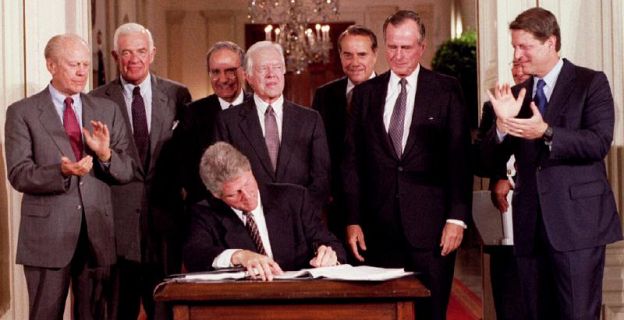 NAFTA pledges to eliminate tariffs over fifteen years and makes its signatories the second-largest trading bloc after the European Union. NAFTA opens the door to new institutional relationships between the United States and Mexico, on issues including military training, environmental degradation at the border, central bank cooperation, and rule of law.
It is difficult to assess NAFTA's economic impact, but economists widely concur that the agreement has had a measurable positive effect on both the US and Mexican economies.
With US concern over illegal immigrants on the rise, and the Mexican government showing a new willingness to engage on immigration issues, the Clinton administration turns its focus to the border. By 1993, the Immigration and Naturalization Services (INS) budget reaches $1.5 billion, but its strategy of tracking down illegal immigrants is seen as ineffective.
In February 1994, the United States begins a new law enforcement plan that increases border security and pushes for deportation of criminal aliens.
In 1996, Congress passes legislation mandating jail time for some criminal aliens and granting power to local law enforcement in border states to uphold immigration laws. The Clinton administration claims credit for decreasing border crime.
Joint strategy for combating drug trafficking
In 1998, Clinton becomes the first president to visit Mexico since Jimmy Carter in 1979. He promises Mexican President Ernesto Zedillo that he will avoid "mass deportations" of illegal immigrants. Clinton signs a declaration with Zedillo committing their nations for the first time to devise a joint strategy for combating drug trafficking.
In 2000, the newly elected President Vicente Fox promises to improve trade relations with the United States, reduce corruption and drug trafficking, and improve the status of illegal immigrants living in the United States.
By 2000, there are an estimated 7 million illegal immigrants living in the United States, more than half of whom are Mexican. President George W. Bush takes offices and says that Mexico is the United States' most important foreign policy priority, "because Mexico is our neighbor, and neighbors must work together".
Following the September 11, 2001 terrorist attacks, US border security intensifies. In 2003, the Department of Homeland Security is created, reorganizing Immigration and Naturalization Services (INS) into Immigration and Customs Enforcement (ICE).
President Bush proposes a guest worker program but meets strong opposition in Congress. In 2004, Congress authorizes an additional ten thousand agents for the Border Patrol, which will double the force to twenty-one thousand agents by 2010.
Increased border security means that Mexican migrants who used to return home seasonally now stay in the United States for fear of being apprehended by the Border Patrol.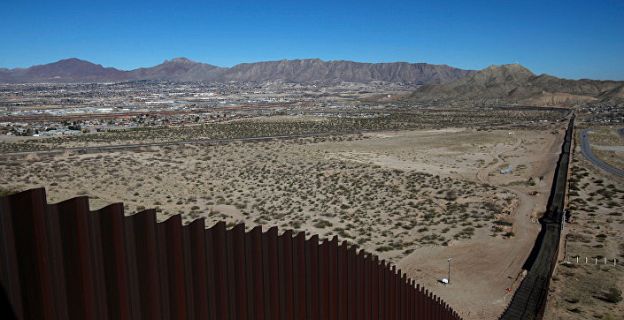 In October 2006, Bush signs legislation to build seven hundred miles of fencing along the US-Mexico border. Mexican President Felipe Calderon deploys thousands of federal troops throughout Mexico to fight drug cartels and organized crime. A new federal police force is also created.
US Congress' failure to pass comprehensive immigration reform
The United States passes the Merida Initiative, a three-year counter-narcotics cooperation plan that will give Mexico roughly $400 million a year in assistance. However, the US Congress fails to pass comprehensive immigration reform despite wide consensus that such a reform is needed.
Meanwhile, drug-related killings soar. In December 2008, a report from the US Justice Department says Mexican drug traffickers pose the biggest organized crime threat to the United States.
In March 2010, US Secretary of State Hillary Clinton visits Mexico City to discuss border security and counter-narcotics efforts after the March 13 killings of three people connected to the US consulate in Ciudad Juarez. The first three months of 2010 see a dramatic increase in drug trafficking-related deaths, with more than 2,000 people killed since the start of the year.
US and Mexican authorities introduce a "new stage" in bilateral border cooperation. The new plan expands aid to Mexico to fight drug trafficking and reorients focus away from the military and toward improving social and economic conditions.
Source: Council on Foreign Relations