Suicide bombers cause carnage in Pakistan court
Comments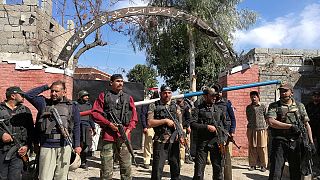 In Pakistan, at least four people have been reportedly killed and dozens more hurt in a suicide bomb attack on a court complex.
The Pakistani Taliban's Jamaat-ur-Ahrar says it carried out the blast in the northwestern town of Charsadda.
Police say at least one of the attackers blew himself up inside the building while another opened fire at the main entrance of the compound before he was shot dead.
It's the latest bloody incident in a fresh surge of Islamist violence. Over the last ten days more than a hundred people have been killed.