German watchdog tells parents to destroy 'My Friend Cayla' doll over hacking fears
Comments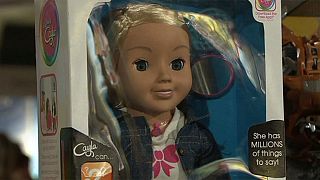 Parents in Germany have been told to destroy the talking toy
called 'My Friend Cayla' after it was revealed it can be hacked.
The doll uses the internet to respond to a child's questions. But an official German watchdog says its smart technology can reveal personal data.
Researchers say hackers can gain entry enabling them to listen and even talk to the child.
Genesis which makes the doll has so far not responded to the German agency's spy claim warning, but the firm is not the first smart toy manufacturer to suffer digital difficulties.
In 2015, SanrioTown, the online community for Hello Kitty fans, suffered a major data breach when more than 3 million users details were disclosed. In the same month that year, digital toymaker VTech Holdings was also hit with what experts called the biggest known hack targeting youngsters.
That saw the data of some 6.4 million children accessed.